Do you have a blog or social media following? The affiliate programs are set up to make it simple for you to start earning referral income. Earn a commission rate for every one of my products you direct sales to. The more you promote, the more you earn. And it's free.
Every customer that clicks your link and makes a purchase on my shop will earn you a commission of 10%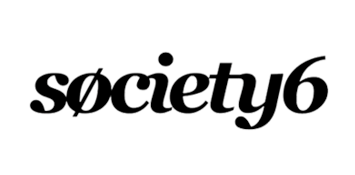 About the Society6 Affiliate Program
• Earn a 10% commission on purchases made through your link.

• $0 to join and no minimum sales requirements to cash out your earnings.

• Track your earnings and see exactly which products have sold.

• 30-day purchase window—if someone visits through your link and purchases any time within 30 days, you still get commission for the sale.
Once you have your Society6 Affiliate account, promote my Best Sellers: